Details

Parent Category: What's New
Published: 03 June 2013
Hits: 3622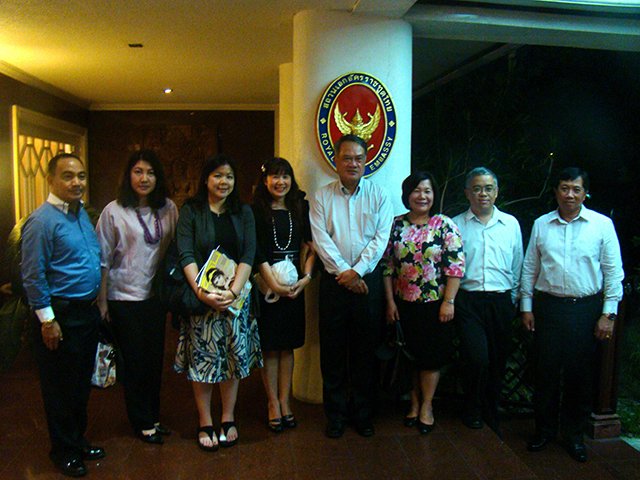 On 3 June 2013, H.E. Prasas Prasasvinitchai, Ambassador of the Kingdom of Thailand, hosted a dinner in honour of Rear-Admiral Patchara Pumpiched, Director General of Naval Operations, on the occasion of the latter's visit to the Republic of the Philippines to attend Navy-to-Navy Talk Meeting between 3 – 7 June 2013.
Ms. Busadee Santipitaks, Deputy Director-General, Department of ASEAN Affairs, Ministry of Foreign Affairs of the Kingdom of Thailand and party who visited the Philippines to attend the 5th ASEAN Regional Forum Inter-Sessional Meeting on Non-Proliferation and Disarmament also joined the event.