Details

Parent Category: What's New
Published: 20 February 2013
Hits: 4791
On 19 February 2013, Mr. Thanis Na Songkhla, chargé d'affaires, hosted a dinner in honour of Dr. Supaporn Tummasiri, Director of Laem Chabang Engineering Technological College, Chon Buri and Mr. Smith Boonchutima, Professor from Department of Communication Arts, Chulalongkorn University, on the occasion of participating in the Professional Exchange Programme organized by the Philippine Thai Cultural Organization (PTCO).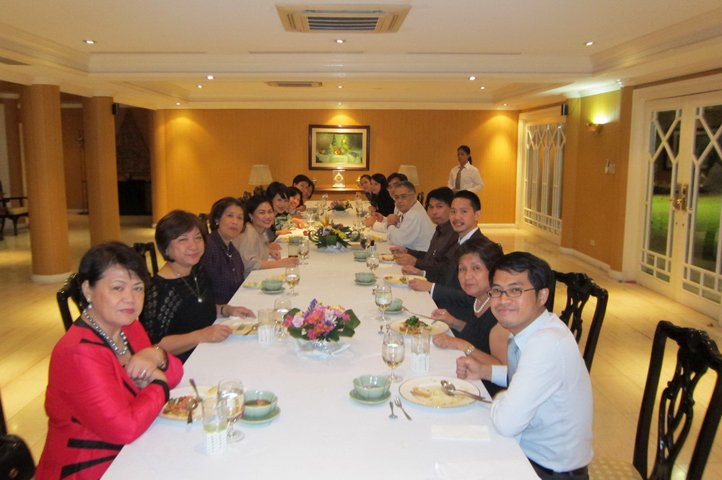 During the Study Tour, Dr. Tummasiri had the opportunity to discuss and exchange views on the IT Programme with the Programme Directors of several universities in Manila and was invited to be a guest speaker of the Philippine Society for IT Educators (PSITE) Monthly Workshop. For Professor Boonchutima, he attended the Philippine National Communications Research Conference to present his paper on Communication and Media and judge the Mass Communication student's best papers. Then he was invited to give a lecture on Social Media and Political participation in Thailand at the Far East University. He also visited the Philippine News Agencies such as Daily Inquirer and Rappler.